About Us
Seeby Properties is a property management and investment company with a hands on, entrepreneurial approach. We enjoy the challenge of adding buildings to our portfolio that we can redevelop and scope to our tenants fit-out brief.


Our Team
Seeby Woodhouse
Director
This email address is being protected from spambots. You need JavaScript enabled to view it.

Seeby is passionate about the Internet and Telecommunications industry, and has been a part of the industry from it's early beginnings, having over 15 years experience. He was the Founder, CEO and Owner of Orcon Internet- one of New Zealand's largest ISP's- up until 2007, at which time he completed a succesful sale of the business to Kordia for NZ$25M. During his tenure at Orcon, he oversaw the acquisition and integration of approximately 40 smaller ISP's in a 5 year period. Being a true Entrepeneur he enjoys a split portfolio of internet and property to stimulate and challenge new business concepts and the ever changing property market. Scoping out new properties to purchase and strategising on future growth is the edge he adds to the team.

Karen Morfett
Business Manager
This email address is being protected from spambots. You need JavaScript enabled to view it. or phone +64 21 2584195
Karen is a Business Manager with extensive experience in organising the full functions of dynamic business units. She has a background in corporate administration and business start-ups. The last 6 years working for Seeby Woodhouse has seen a new challenge within the residential and commercial property market.
Her employment history includes:
Three years working under Eric Watson during his time as CEO at the head office of the Blue Star Group, Executive Assistant to Tom Sturgess CEO of the Blue Star Group post Eric Watson, Operations Manager and set up of Carfe Ltd owned by Matthew Ridge.

Rosalie Conroy
Property Assistant
This email address is being protected from spambots. You need JavaScript enabled to view it.
Rosalie takes care of all property issues, administration and office co-ordination.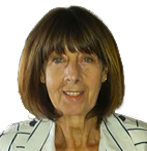 Barbara Riley
Assistant
This email address is being protected from spambots. You need JavaScript enabled to view it.">
Barbara is a huge part of the property team contributing with skills of floristry, decorating, housekeeping, coordination of contractors & trades people.